What annual maintenance projects should your strata be taking on to gear up for Winter?
Join us online at 6 p.m. RSVP today!
Winter is coming
Despite our best efforts to hold onto summer, Fall days have arrived and before we know it, winter will be upon us. Join us for our first evening seminar of the 2023 / 2024 year, Preparing for Winter. In this seminar, presenters Jeff Foley from Parascape Landscaping, Connor Williams from Ashton Mechanical, and Caery Harris from Snow Queen will review some of the critical projects required to prepare a strata for winter to prevent damage to the property or injury to owners and guests.
Speakers

Jeff Foley, Para Space
Jeff owns and operates a 200-person landscaping company in Metro Vancouver that has won numerous awards for its work and community service. In addition to having a Landscaping Diploma, he is a Certified Landscape Manager, Certified Landscape Technician, and Red Seal Landscape Horticulturist. Jeff is passionate about the industry and volunteers provincially, nationally, and internationally. He was proud to be honoured with the BC Landscape and Nursery Association's Member of the Year Award in 2018. He currently serves on the Board of the Canadian Nursery Landscape Association.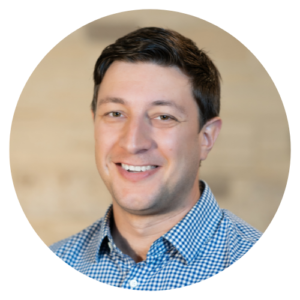 Connor Williams, Ashton Mechanical Group
Connor is the Vice President of Ashton Mechanical Group. He's held various roles including technician, sales, marketing, operations, and management and has seen many aspects of the trade, with experience in new construction, commercial service and residential service. Connor's main focus for the last decade has been building Ashton's residential service and installation division from its infancy. The team started with 3 employees to a division of over 40 staff members. Ashton's residential division is an industry leader in heat pump installations in detached homes and multi-unit retrofit applications. Connor serves as the Chair of the Richmond Chamber of Commerce Policy and Advocacy Committee and has been a board member for 2 years.

Caery Harris, Snow Queen
Caery Harris, Partner and Chief Marketing Officer at Snow Queen Winter Management, Vancouver's leading winter service provider. Pioneering innovative software and fervently promoting eco-friendly de-icing solutions. Snow Queen's commitment to educating both clients and service providers about liability has led them to become the industry's gold standard in liability mitigation. Caery holds a Bachelor of Design; his career spans over 15 years developing Brand Strategies and Strategic Partnerships for local and multinational service, consumer, and technology-based businesses.